Some of you watched the Super Bowl yesterday and some of you didn't. Some of you didn't even know there was a Super Bowl yesterday!
The Super Bowl is the culmination of a professional football career. Many Hall of Fame players never got the opportunity to play in a Super Bowl. They call it the "Big Show." Only the best of the best, and the blessed of the blessed get to play in the Super Bowl.
That's you! Did you know you're in the Super Bowl of education?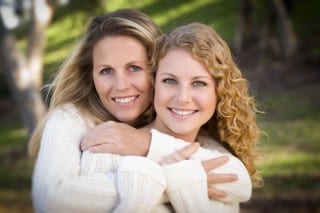 Throughout much of the world any education at all is a luxury many can't afford. But for those lucky ones, a public education is available, though sometimes only for a few years. And then for the
really
lucky ones there is the rare privilege of a private education where there are more favorable teacher-to-student ratios and more individualized instruction. And for the very, very blessed, there is the Super Bowl of education where one dedicated parent/teacher focus their energy and devotion on helping a few select students.
Few parents ever get to experience that amazing challenge- and the rewards it offers.
Few children ever get to experience that sort of personalized learning opportunity- and the benefits that it brings.
And while this Super Bowl isn't played before millions of watching fans it's far more important than any football game ever played. This game is for keeps and by God's Grace you've been allowed to play in the "Big Show" of education. Like a football game, it's a struggle sometimes. There are moments of triumph and celebration and moments of soul-searching loneliness as you have to dig deep to remain focused. But for each of you I foresee a day when you'll experience a the "post game interview" and friends and family will gather round and ask, "How did you ever find the courage to do it? What does it feel like to have finished such an amazing challenge?"
Your children will be interviewed too. In college, my daughter gave a speech about being homeschooled and every student in her class stopped her at some point on the campus and said, "What was it like to be homeschooled? I wish I had been lucky enough to have my parents homeschool me!" 
No cameras. No microphones. No lights. No cheering crowds. No confetti.
But know that you will be interviewed and so will your children and your answer will be the same as those football players yesterday: "We worked hard to reach our goal. We worked together. We never quit believing in one another. We found a way to keep going against adversity. We knew we could count on each other. We never gave up. We never quit. And now we're champions!" 
Well played, homeschool mom- well played indeed!
Blessings,