Description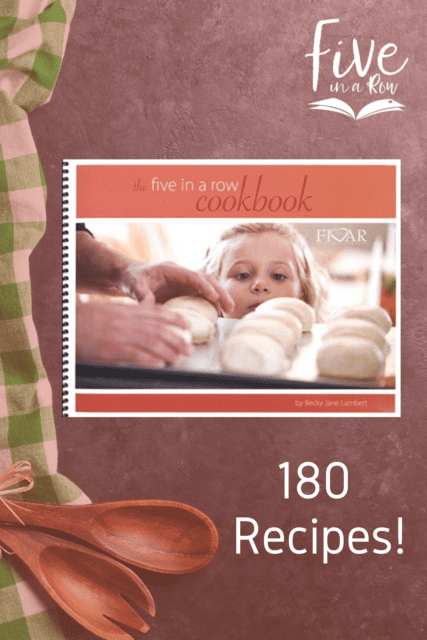 The kitchen is where so much learning takes place within a family, through both cooking together and sharing meals. From planning and preparation through cooking and cleaning up afterwards, family meals offer a delightful opportunity to share, to teach, and to enjoy the wonderful benefits of the homeschool lifestyle. Reinforce the wonderful Five in a Row and Beyond Five in a Row lessons each week as you gather your children around you and enjoy these extraordinary cooking experiences.

The Five in a Row Cookbook is far more than just recipes. This digital download is an interactive learning experience with areas for your children to record their own thoughts through drawings, photographs, writing, and art. Your children will also be able to name each of the recipes themselves—uniquely titled for your family and the story unit you've studied together. Your Five in a Row Cookbook will become a unique, personalized family treasure filled with memories.

You'll also find sections on cooking, table manners, kitchen safety and much more. These aren't children's recipes like "Ants on a Log" (raisins on peanut butter-covered celery). These are interesting, delicious recipes to prepare with your children—recipes you'll enjoy as a family and want to share with friends.
Download or print a copy of the list of FIAR and Beyond FIAR (chapter book) units included in the digital Five in a Row Cookbook below.