Over 100,000 families have used and loved Five in a Row. Second generation "rowers" are now starting to share their favorite Five in a Row memories with their own children as they embark on the exciting journey of learning together! And those new to homeschooling or Five in a Row are discovering the joy and excitement that inspired learning through great books can add to each day! The testimonials that we've received over the years prove that Five in a Row is more than enough academically and that it builds a solid foundation and a lifelong love of learning.

Please join us on FB @Fiveinarow on the Official Group Page if you have any questions. The veteran FIAR moms and the FIAR staff are always available and happy to help you get started with Five in a Row.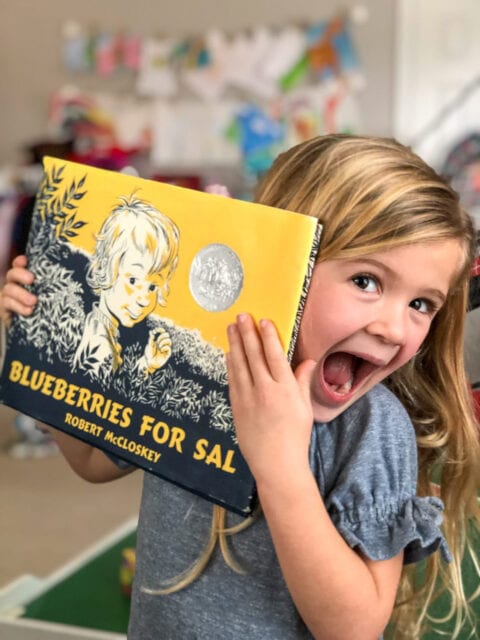 Reviews from families like yours…
We started Before about 19 years ago with our eldest (he is 22 now) and we followed it with Five in a Row. He (and his siblings) STILL stop when they walk by and I'm reading one of the books to our youngest to talk about all the wonderful memories from it. It is seriously my favorite curriculum of 19 years of homeschooling!
~ Anelle Richardson
Don't get rid of your Five in a Row books! My oldest son (Jason, 25) is enrolled in a master's degree program in Instructional Design. One of his assignments is to analyze the content and design of two Caldecott award-winning books. I loved being able to go over to our bookshelf and pull out several of the books on the list. And, he remembers them! He's decided to use Snowflake Bentley and The Glorious Flight. So, thank you, Jane and Steve! Five in a Row is preparation for lifelong learning.
~ Rhoda Rajcok
I just have to tell you, Five in a Row was a fabulous resource for my children growing up. My daughter is 23, and a recent graduate Magna Cum Laude from Austin Peay State University, my son is 21, he has chosen to not go on to college as yet, but he has written 2 novels and successfully competes in international short story contests in his spare time. Both of them have the FONDEST memories of the stories we read in Five in a Row. It was not only a huge part of their early education but of their very CHILDHOOD. So many of my children's childhood memories are tied to things they learned or experienced, with inspiration from Five in a Row. Thank You!!!!!
~ Julia Hawke
My girls are grown, but now I use Five in a Row books as part of my library curriculum. I will forever be thankful to Five in a Row for introducing me to great children's literature!
~ Dawn McCready Pilcher
I'll tell you what…this Five in a Row curriculum is amazing! We are learning more deeply than I planned. Thankful Jesus is the leader of this homeschooling journey. The depth of these books so far is beautiful. We've laughed & cried while experiencing multiple human emotions. We're looking to Jesus' word for guidance & clarification of our questions. We're learning about history in greater detail, not to judge it, but to learn from it so we can live in love more completely! Loving this journey (not near as structured as I planned, but so much more enjoyable…when I remember to pray for Jesus' daily bread).
~ Jillian Custis Duncan
So many new Five in a Row moms ask, "Is this enough? Can a curriculum so gentle prepare my kids?"
I'm going to tell you… when I had little ones, I wondered. I worried, too, about the child of mine with dyslexia and dysgraphia. I knew he learned best audibly and hands-on, so I pressed on. Even when he was moving into high school, we did unit studies to combine literature and history. I read aloud, used hundreds of audio books, and just pushed forward with with him. Now, he's 21, in college getting a double major in communications and French. Yes… the boy who can't spell in English is fluent in French. And this week, was made editor-in-chief of the University student publication. Plus, started an internship with the Alabama Political Reporter and has published two stories already.
My child who used to beg me to tell him the "secret" to reading… because he wanted to read so badly, yet couldn't. My boy who has a huge vocabulary, but can't spell without assistive technology….that boy is a writer and is in love with language.
So, know it's enough. It really is more than enough to surround your children with dynamic word pictures and lovely phrases, to build their vocabularies with great stories, and to teach them gently.
This is my mom brag and my releasing all that worry from years ago. He's on his way.
~ Esther Glenn
Below you'll find a response to Ester Glenn (and to every wondering mother who's striving to do the best for their children) from Steve Lambert, Publisher of Five in a Row