Happy December! We hope that each of you finds quiet moments to soak in the wonder of what this season offers. Five in a Row has some things to offer during this month as well! *Read or scroll to the bottom for a sneak peek of our January Mini Unit!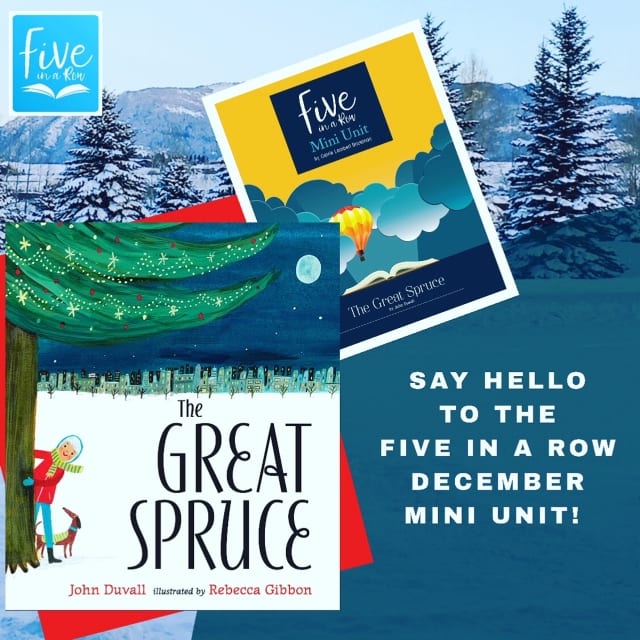 The December Mini Unit based on the delightful story The Great Spruce is available! Get yours today and enjoy learning together with everyone in the family from 2-12 and beyond. Who doesn't want to open and go with minimal planning? We have you covered with hands-on activities, recommended go-along books for each age group, activity sheets for deeper learning, and lessons that will inspire your child's imagination. ⁠
This unit is based on the Rockefeller Christmas Tree selection and event but the unit study lessons can be used anytime! If you can't The Great Spruce from your library until January, enjoy the lessons then.

Get your December Mini Unit here… https://fiveinarow.com/shop/five-in-a-row-mini-unit-2019-12-great-spruce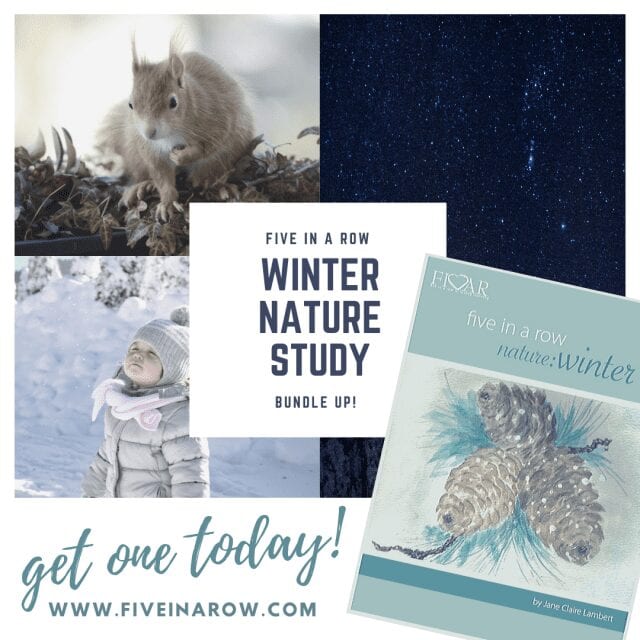 While it isn't officially winter yet…it is time to grab your Five in a Row Winter Nature Study guide! Get it here Winter Nature Study

Children need our help to get outdoors, to learn about the wonderful world around them and to counter their screen time with outdoor play and fresh air! ⁠⠀

Be your child's nature mentor! It isn't the weather that's keeping them inside. Children long to hike and play in the snow. Bundle up, head out, enjoy the wild in your own backyard, at the park, or in a forest. ⁠⠀

All the ideas you'll need are there for you in the manual. Things to look for in the winter night sky, winter weather, poems, songs, animals in winter, and creative nature journaling prompts.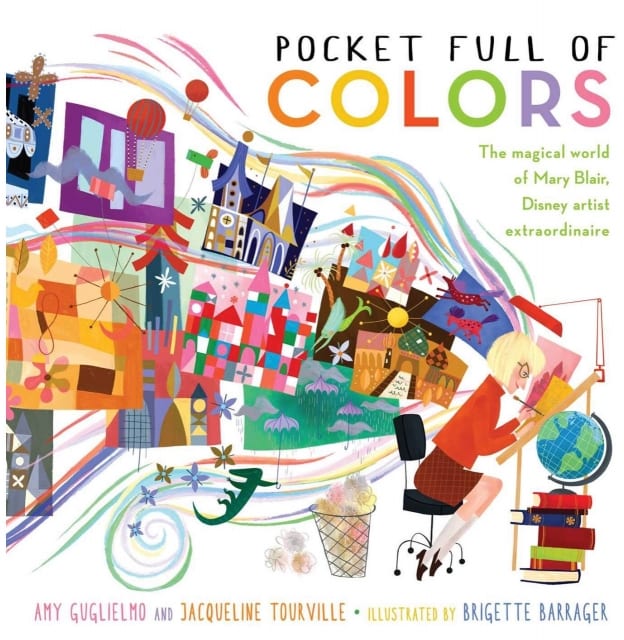 If you're still reading…we have a sneak peek of our January Five in a Row Mini Unit for you! The Mini Unit will be based on Pocket Full of Colors: The Magical World of Mary Blair, Disney Artist Extraordinaire. Request your copy from the library today! Gift it to your kids for Christmas and then surprise them with lessons from the story in January! Who doesn't need a burst of colors and a little excitement to usher in the new semester?
*If you're not finished with your Christmas shopping, check out the FIAR amazon shop https://www.amazon.com/shop/fiveinarow
You'll find learning toys and games, FIAR books, books to inspire your teaching and more!