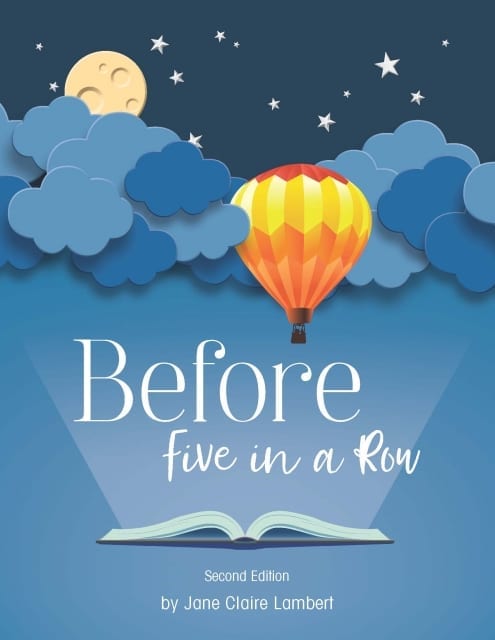 $49
Designed to be used with children ages 2 through 4, Before Five in a Row is a rich treasury of classic picture book lessons and creative ideas that help you gently, consistently prepare your children for the lifelong adventure of learning. This bestselling volume is the foundation for inspired learning through great books and future studies with the entire Five in a Row curriculum.
Before Five in a Row is divided into two parts. Part One contains hundreds of simple ideas and activities developed around 24 of the finest books ever written for young children. You'll find delightful activities built around such wonderful classics as The Runaway Bunny, The Carrot Seed, Corduroy, Caps for Sale, We're Going on a Bear Hunt, The Snowy Day, Katy No-Pocket and Blueberries for Sal. Each unit provides creative ideas and enjoyable activities designed to cultivate joyful intimacy with your child while building vital learning-readiness skills.
Part Two is a rich resource filled with specific ideas designed to help you prepare children for learning through simple, everyday activities. You will also find ideas for bath time, bedtime, in the kitchen, at the grocery store, and much more—information and inspiration to help you maximize these precious years, guiding and preparing your children well for their future academic journeys.
Special features include a new design with updated illustrations, Animal Classification Cards that help children develop simple, enjoyable classification skills, and Story Disks and a Storybook Map that provide hands-on fun and prepare your child for later studies with More Before Five in a Row and Five in a Row Volumes 1-8.
Before Five in a Row is the perfect introduction to the joys of parent-directed learning in a few moments each day!
For a FREE sample unit of Before Five in a Row and the booklist please click here.
Full-Color, Laminated Story Disks and Storybook Map
Story Disks are circles that have an image that corresponds to a picture book used in Before Five in a Row, More Before Five in a Row, or the picture books in Five in a Row Volumes 1-5. They are available in black and white at the back of the manual for you to color in or have your child color in. Full-color, laminated disks come free with your manual purchase from fiveinarow.com. You will need to purchase the full-color, laminated Storybook Map to use with your lessons.
Before Five in a Row Story Disks
Full-Color + Laminated = FREE with manual
*retail value $10.00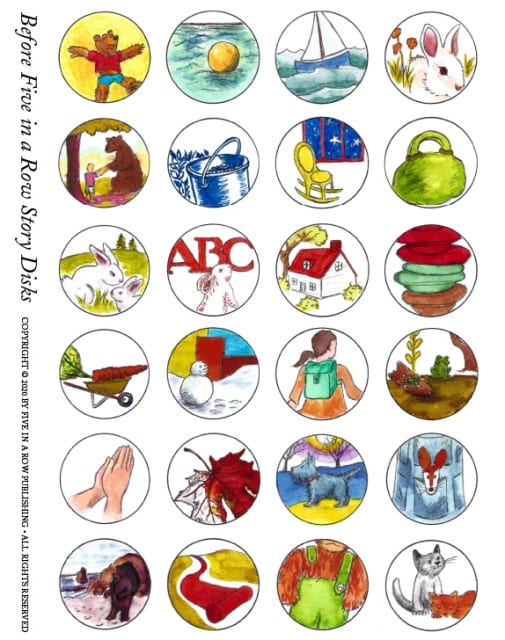 Before Five in a Row Storybook Map (11×17)
Full-Color + Laminated = $10.00
Used for learning map skills.
Add to cart to purchase.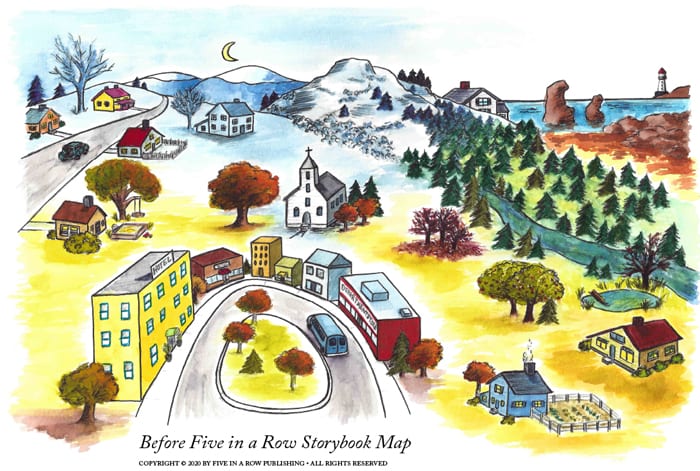 Five in a Row, Printed Products Only Return Policy: You can return items in like-new condition within 30 days of the original ship date for a full refund of the merchandise value. Buyer is responsible for return shipping costs and the original shipping and handling fees are not refundable. If you receive a damaged or incorrect product please notify us right away through the customer service email addresses available at www.fiveinarow.com/contact so that we can make things right.