Description
A mother and her eight children turn a tar paper shack in the woods into … a home. It doesn't seem like much when they arrive, but through their teamwork, they are able to have fun, make it work, and find the delights hidden in the woods. Hard times happen and things can seem bleak, but with family and the right perspective anything is possible and we can look back on hard times with gratitude and awe at all that we were blessed with during that time and what it produced in our lives.
---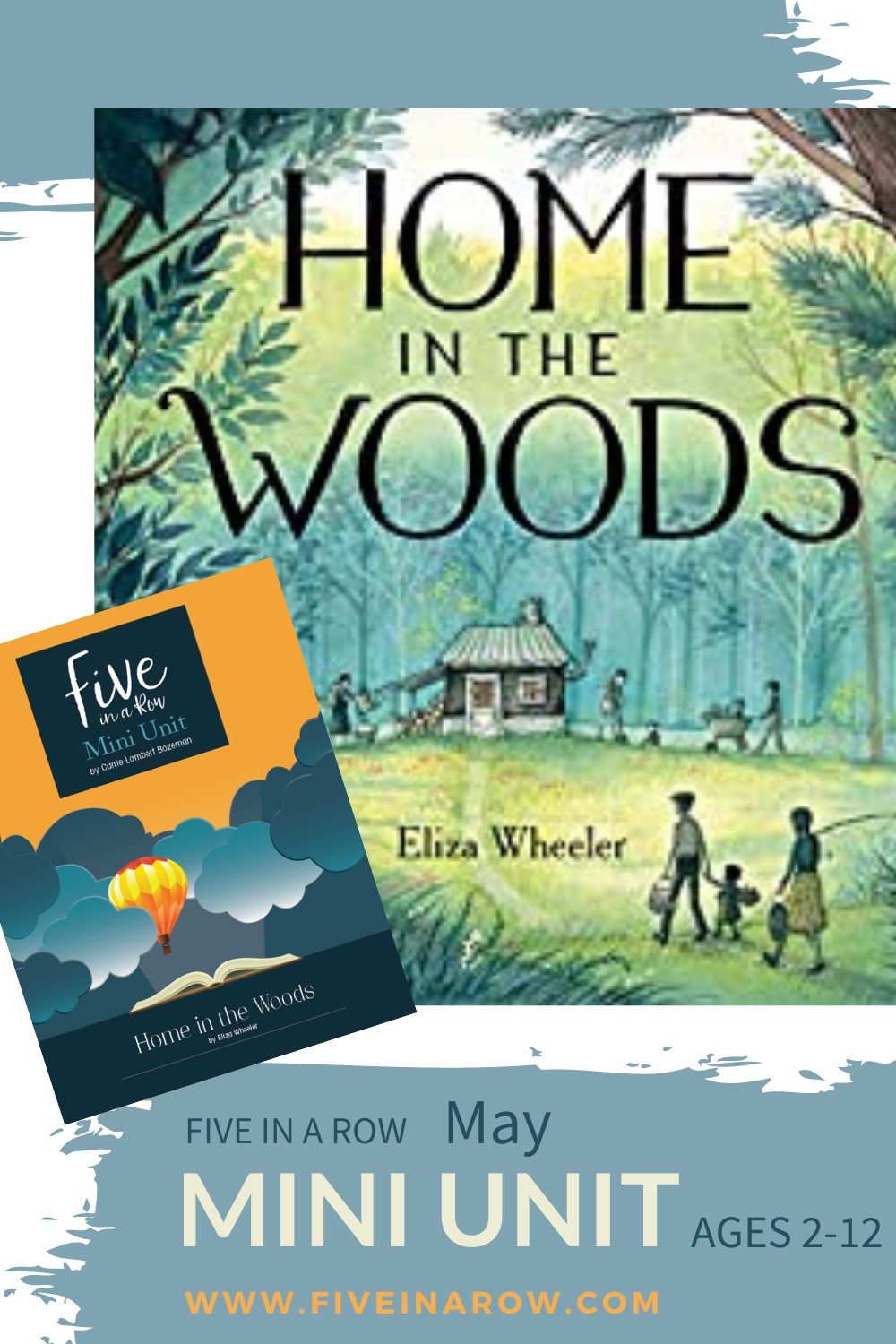 The Five in a Row Mini Unit is a digital unit study. A new Mini Unit will be published each month based on a children's picture book (like the FIAR units from volumes 1-3).
Each Mini Unit will include a lesson for each of the five subjects that you find in Five in a Row units: Social Studies/Geography, Language, Art, Applied Math, and Science … designed for ages 4-8-years-old and up. There will be specific teaching tips, ideas, suggestions for go-along books for ages 4-8 (and up).
There will be a section of suggestions, ideas, go-along books, and or teaching tips for ages 2-4 that will have a Before Five in a Row focus.
The Mini Unit will also include a section for Beyond Five in a Row students. Beyond students will enjoy studying the lessons provided for the Five in a Row section but will have two additional lessons that are designed to help older students dig deeper into the FIAR lesson subject matter. There will also be specific ideas, suggestions, and go-along books for ages 8-12.
Activity pages that pair with specific lessons will be available at the end of each unit for additional learning opportunities.
Color and black and white story disks are included with each Mini Unit for use with some geography lessons and placement on a world or U.S. map.
The Mini Unit will also include a recipe or food suggestions to enjoy together that ties into the story!