Description
We are beyond excited to share this beautiful story with each of you and the lessons we've drawn from it. The Day You Begin focuses on how we might each feel a little different but that finding the things we have in common with others allows us to connect with them while still embracing the qualities that make us unique.⁠
Reading stories about people that are different from ourselves or face different challenges than we do encourages intellectual empathy (a way to imaginatively put ourselves in someone else's place). For more than 25 years, Five in a Row has created a special way to give children opportunities to learn about others, to cultivate empathy, to learn about hard things—in a safe way. All of this is done through shared stories.⁠
---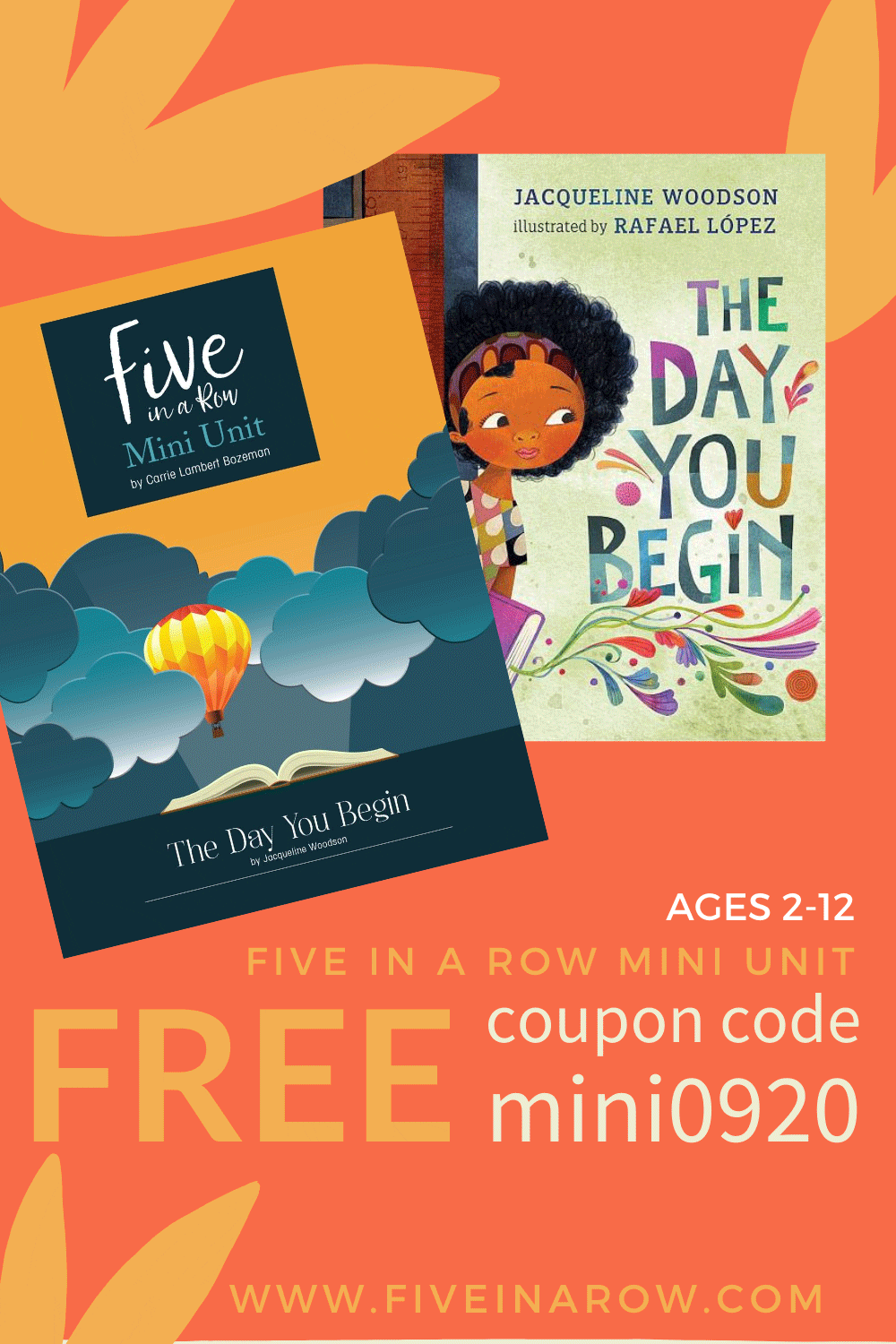 The Five in a Row Mini Unit is a digital unit study. A new Mini Unit will be published each month based on a children's picture book (like the FIAR units from volumes 1-3).
Each mini unit will include a lesson for each of the five subjects that you find in Five in a Row units: Social Studies/Geography, Language, Art, Applied Math, and Science … designed for ages 4-8-years-old and up. There will be specific teaching tips, ideas, suggestions for go-along books for ages 4-8 (and up).
There will be a section of suggestions, ideas, go-along books, and or teaching tips for ages 2-4 that will have a Before Five in a Row focus.
The Mini Unit will also include a section for Beyond Five in a Row students. Beyond students will enjoy studying the lessons provided for the Five in a Row section but will have two additional lessons that are designed to help older students dig deeper into the FIAR lesson subject matter. There will also be specific ideas, suggestions, and go-along books for ages 8-12.
Activity pages that pair with specific lessons will be available at the end of each unit for additional learning opportunities.
Color and black and white story disks are included with each Mini Unit for use with some geography lessons and placement on a world or U.S. map.
The Mini Unit will also include a recipe or food suggestions to enjoy together that ties into the story!
The picture book/s on which the Mini Unit lessons are based are sold separately. You can access them through your local library or purchase them online through the Five in a Row Amazon shop https://www.amazon.com/shop/fiveinarow