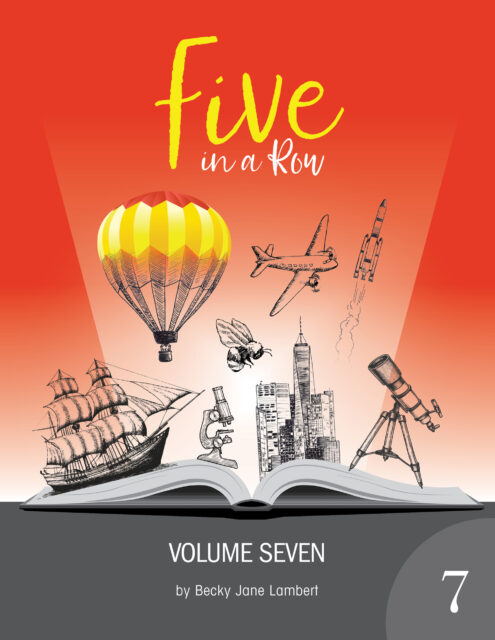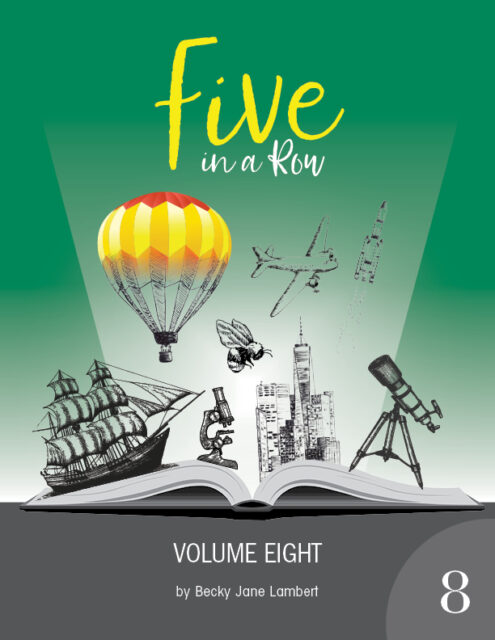 $49 each
Five in a Row, Volumes 6-8 (Ages 10-12+)
Five in a Row, Volumes 6, 7, and 8 use the same approach and learning methods as the chapter book units in Volume 5, while moving your student on to more advanced topics in each academic area.  Volumes 6 and 7 are designed for ages 10-12, each contain four fiction and nonfiction chapter book units covering Social Studies (including History, Geography, and Career Paths), Science, Language Arts (including Writing and Discussion Questions and Vocabulary), Fine Arts, and Life Skills. 

Volume 8, for ages 12 and up, contains two similar chapter book units, plus one semester-long, literature-based study with lessons that dive deeper and are the most advanced lessons in the Five in a Row curriculum.
As with all previous volumes of Five in a Row, you'll find Teacher's Notes pages for every title, providing a place to record lessons, go-along resources, favorite memories, and more; and Activity Sheets for each chapter that support and add to the lessons.
If you would like to add Bible studies to Five in a Row, the Five in a Row Bible Supplement for Volumes 5-8 will pair Bible lessons with each unit from the last four volumes. This Bible Supplement volume will be released in 2023.

For two FREE chapter book sample units from Five in a Row Volumes 5 and 6 and the booklists for Volumes 6, 7, and 8, please click here.
Five in a Row, Printed Products Only Return Policy: You can return items in like-new condition within 30 days of the original ship date for a full refund of the merchandise value. Buyer is responsible for return shipping costs and the original shipping and handling fees are not refundable. If you receive a damaged or incorrect product please notify us right away through the customer service email addresses available at www.fiveinarow.com/contact so that we can make things right.