The Five in a Row November Mini Unit for ages 2-12 is now available! Balloons Over Broadway has been one of our favorite Thanksgiving reads for many, many years. If the Macy's Thanksgiving Day Parade has not been a family tradition…this story might change that. 
We know that planning, requesting books from the library or purchasing them, takes time…so we've released the November unit a bit early and will do the same with the December unit. Let the holiday season begin! 
You can purchase the Balloons Over Broadway Mini Unit for $10 at https://fiveinarow.com/shop/balloons-over-broadway-five-in-a-row-mini-unit-november-2019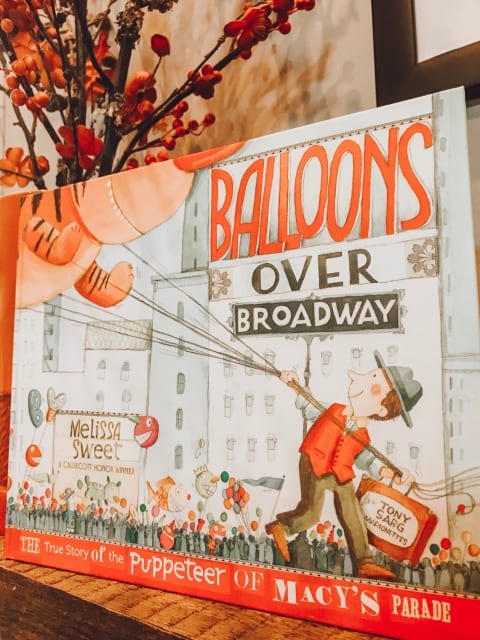 You can purchase the picture book Balloons Over Broadway and some of the go-along book recommendations through our Amazon shop.
Through the Five in a Row Mini Unit we hope that you make wonderful family memories and find lessons that inspire learning.

P.S. If you've purchased More Before Five in a Row, it has a wonderful Thanksgiving unit based on the book Thanks for Thanksgiving! Cranberry Thanksgiving is another great Five in a Row Thanksgiving-themed unit available in FIAR volume 1 or as a single digital unit here.