I'm thankful so many of you are enjoying the Five in a Row FoldNLearns! Thank you for sharing your feedback! I know we have enjoyed being able to freely enhance your Five in a Row experience. However, there's one risk we took in sharing those with everyone.  That risk is that someone would jump in with the FoldNLearns thinking that she was really doing Before or Five in a Row.  It's a dangerous risk, because stated plainly, without the manuals, one can not possibly be doing Five in a Row. You could be reading great literature, you could be doing fun lapbook style activities, you can certainly be learning, and you can be making great memories. But you can't be doing Before or Five in a Row.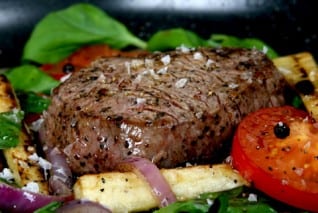 Each Five in a Row manual was systematically written based on an elementary level scope and sequence and is full of rich ideas that explore all sorts of topics in the necessary subject areas. The FoldNLearns, however, were not designed this way at all.  They were designed to enhance your Five in a Row experience.  Believing we're doing Five in a Row without the manuals is like consuming a plate full of marinade without the meat!
Is it wise to offer a plate full of marinade to our children?
This isn't some ploy to get people to purchase the manuals, as that's truly not our heart at all.  We love something free just as much as the next guy! Our desire is that your children love learning based on literature, and we know that can be done in many ways. But priced at an average of just about $2/unit (when the printed manuals are purchased) our desire is also that your child graduate from elementary school with a thorough academic foundation.  "Doing" Before or Five in a Row being led by the lessons highlighted in only the FoldnLearns  sets a family up to do only a fraction of the lessons included in the manuals, and therefore completing a less than comprehensive elementary education.  For the sake of your children, make sure you're serving them the meat of the curriculum!