Five in a Row is creating a new product, and we need your input!
Jane's heart for Five in a Row has always been that it involves research in child-sized pieces, avoids mindless paperwork, and develops a love of learning and exploration. In order to avoid the mindless paperwork, many choose to adopt a purely conversational method: read a Five in a Row book, talk about the lesson and move on! While that method avoids mindless paperwork, offers information in child-sized pieces, it may not require enough of the child in the way of processing their thoughts and thinking critically about the topic at hand. It also leaves many families feeling like they aren't "doing" enough, or that they do not have wonderful pages of their children's work to show when using Five in a Row.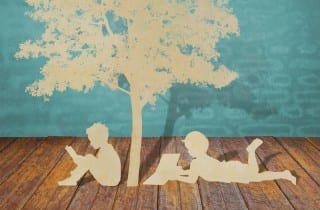 Five in a Row is built on quality literature.  We take that literature and offer loads of topics to be explored further. Inherent in Five in a Row is the concept of open ended thoughts about a topic… a child following her interest sparked by a book about an elephant leading to a month long delight in all things elephants leading to a dream of an African safari and Oh! what other animals live on the savanna? Phew! Anyone else have a child like that? That kind of exploration doesn't fit into a worksheet or lapbook very well.  While there is a place for both, worksheets and lapbooks lead children to a correct answer that has been predetermined by the creator of each, and quite possibly even squelch their own interests on a topic. Yet the concept of notebooking gives children an opportunity to to share what they think is remarkable and memorable, encouraging independent, critical thought!
Jane has a section in the introduction of each manual (Volumes 1-4) that describes how to do Five in a Row using a notebooking method.  You present the lessons, learn about the concepts together or individually, and then allow the child to share what he thinks is remarkable in the way that works best for him: drawing a picture, dictating to you his understanding, writing a story to explain her thoughts, rewriting a story to make it funny, writing short report, etc. What we've seen is that few Five in a Row families are using this method, but want paperwork to do. So they are turning to more traditional paperwork methods instead, which lack the opportunity for the child to critically think about all she is learning. We also realize that homeschool life is busy! And we may all just do better when something is made a little easier for us by being readily available.
So we've decided to fill in the gap!
We are creating a notebooking component to make it easy for the busy mom to do Five in a Row the way it was intended: to present information in bite sized pieces, avoid mindless paperwork, and develop a love of learning and exploration by providing a format for the child to share what is interesting to him! This digital component will be comprised of printable pages that can be applied to any Five in a Row unit study.   Rather than a fill-in-the-blank worksheet on an elephant, for example, we might provide a mini-report form with prompts that could be used for any animal. Vocabulary pages, half blank and half lined pages, blank framed pages for drawing, blank life cycle charts, etc. You pick the page most applicable for your situation on any individual day, print it off and you're ready to go!
Here's where we need your input: what kind of pages would be most helpful to you? Think out of the box!  If there has ever been a form you've ever wanted to complement your Five in a Row study, what is it? Comments are open… Go!