ADDITIONAL RESOURCES
Five in a Row is a complete curriculum in and of itself, but we offer a few other products that will enhance your homeschooling experience and encourage you and your child in your lifestyle of learning! Each of these resources is a delightful complement to any curriculum. They are not specifically designed only for Five in a Row users.
All products on this page are downloadable digital files.
FIAR NOTEBOOK BUILDER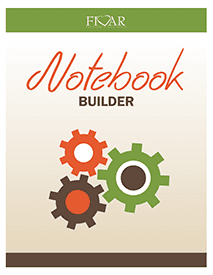 A 120+ page document full of notebook pages for any topic or unit of study. This will enhance your Five in a Row experience and be usable for years to come, even after your children graduate from FIAR. We designed this for ages 4-14, and for that reason some pages are provided in 2 versions – one for a younger child and one for an older student, though many other pages can be used for all ages because of their versatility. While this product was created with Five in a Row and Beyond Five in a Row lessons in mind, it can easily be used with any topic or unit study. The pages do not contain book titles or character names, rather they offer a scaffold for bite-sized research and exploration that can be applied to any topic over a number of typical subject areas. This Notebook Builder can easily be used by any homeschooling family, regardless of their curriculum choice.
Read more about the Five in a Row Notebook Builder and view a sample here.
$24.00 

FIAR NATURE STUDIES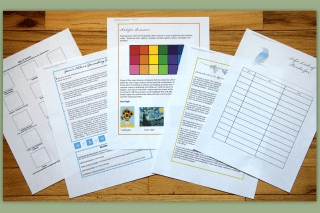 Knowing that planning your own nature study can be a time consuming task, Jane has written a nature study for each season to encourage your entire family in your exploration of all four seasons! These Nature Studies can be used by any family, whether or not you are using Five in a Row. There are tips for season specific nature walks, other outdoor activities and artwork and poetry appropriate for each season.  There are suggested books to read for each season and suggested nature guides, as well as how to use them. Included are also printable, season-specific, journaling pages for all ages that can be used more than once each season and year after year. Richly illustrated and full of easily accessible ideas, you'll be delighted with this valuable resource, and you will feel as though Jane herself is joining you and your children on a nature adventure!
Read more on using the Five in a Row Nature Study with your family!
Each volume – $16.00
 Click here to view the page where you can add the nature studies to your cart.
The Five in a Row Planner™ was created to simply and practically plan your days in a beautiful format, completely customizable for whichever Five in a Row level(s) you're using!  It also includes a Volume 4 level Five in a Row unit for the delightful book, Paper Lanterns.
Read more about the Five in a Row Planner and view a sample here.
$14.00 
FIAR HOLIDAY – THROUGH THE SEASONS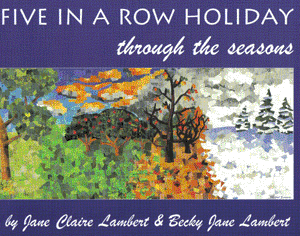 A complement to any lifestyle of learning, this book is different from the Five in a Row manuals. It doesn't give a specific book to study for each holiday, rather it is a treasury of traditions, memories and ideas for making your own! Each unit also includes calendar pages, blank pages for recording your own memories, and combinations of traditions and recipes, book and movie suggestions, quotes, decorating ideas, and more!   It is sold as a complete set and divided into two month portions, with the exception of November and December which stand alone.  Additionally, we have Holiday Fold&Learns that are free for all blog subscribers!
View a sample of Five in a Row Holiday, Through the Seasons here.
  Each volume – $6.00 | Full Set – $34.00 (Save $4.00) 
Click here to view the page to add a nature study to you cart.
HOMESCHOOL ENCOURAGEMENT MESSAGES (AUDIO)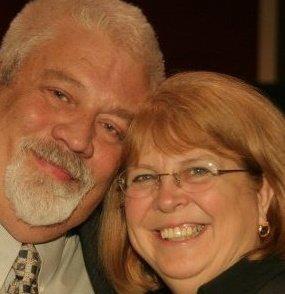 We all need some inspiration from time to time! Steve and Jane Lambert have been encouraging homeschoolers on their journey since 1994. They've been there, and have lots of wisdom to share with you! These Five in a Row audio files have been recorded at major state homeschooling conventions around the United States and Canada. Each message has been chosen because we believe you'll enjoy it for its wisdom, humor and encouragement shared by Steve.
Where Do I Begin
Homeschooling can seem overwhelming but Steve will help you wrap your mind around the 'big picture' and make sense of this seemingly enormous undertaking. Whether you're just considering beginning, or have been homeschooling for several years already, this workshop will help you keep things in proper perspective.  $5.00
I Can't Teach All the Grades at Once
Discover the difference between content and skill areas of learning. Find out how to save thousands of dollars in curriculum costs and reduce your teaching day down into a manageable number of hours by learning the secret that all great educators know.  $5.00
Making Your Children Into World Changers
Learn the "secret" that other speakers aren't willing to tell you about helping your sons and daughters grow into the kinds of men and women the Lord wants them to be. A challenging but truthful workshop that will change everything you've been told about raising "World Changers"  $5.00
On Becoming Great Teachers
Steve shares the secrets that truly great teachers have discovered. These aren't anything you'll ever learn in getting a teaching degree, but they are the tried and true secrets that separate the truly unforgettable teachers from all the rest. Your children deserve the very best!  $5.00
High School and Beyond
The final years of homeschooling are in many ways, the most overwhelming. Steve talks about the pathway through high school and on to college. But perhaps more importantly, Steve talks frankly about strengthening the marriage relationship in those final years and helping wives find purpose and direction after the nest is empty.  $5.00
Complete Set
Save $5 when you purchase all five audio messages from Steve!  Entire set – $20.00