Thinking about homeschooling your preschooler? It's not hard. All you have to do is pick up a favorite storybook! Nothing delights a child more than sitting on a parent's lap, snuggling close, and opening the pages to a favorite story. Stay tuned for a free download as well!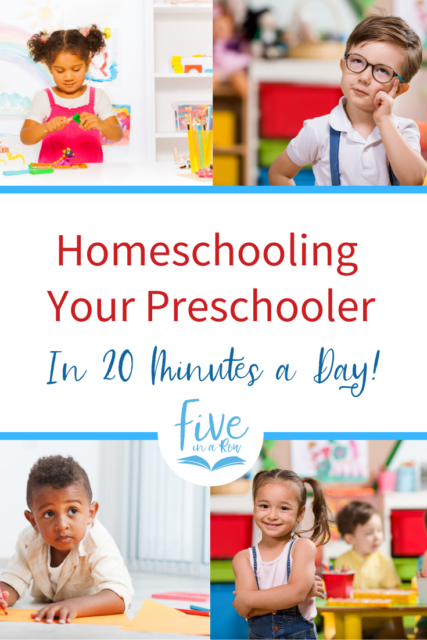 7 Tips to Homeschooling Your Preschooler in 20 Minutes a Day: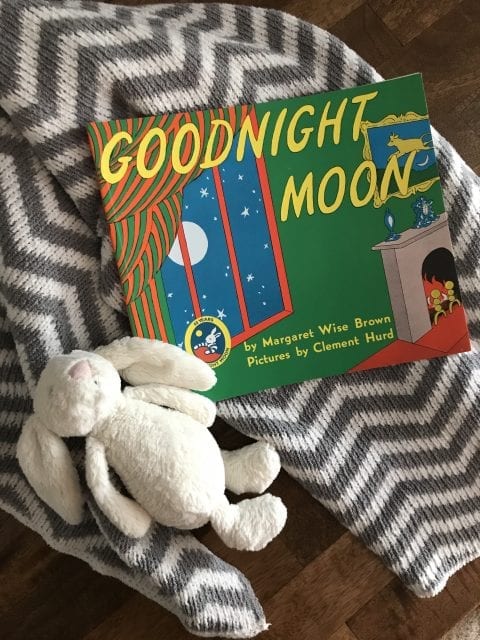 1. Start with Classic Storybooks. Classics are classics for a reason. … they are good. Classic storybooks speak to the human heart and often cover topics like love, fear, family, and hope in easy-to-grasp and fun-to-read stories. Technology and culture change over time, but the hearts of people stay the same. The same things your grandmother worried about as a child will most likely be the things your child worries about, too. Simple stories with warmth, charm, and timeless truths will capture your child's heart, just as they've done for generations!
2. Don't Worry About "Teaching." Instead, consider reading time with your child as "little lessons." Use stories as a happy introduction to books. Provide an interesting and light introduction when you read, but for the most part let the story do the work. The time between ages two and four should be a time of sharing, hugging, reading, singing, dancing, puzzles, blocks, outdoor excursions, swinging high, playing in the sandbox, and enjoying fascinating introductions to the wonderful world of life. As you can see, books are just part of the discovery!
3. Read Now to Build a Foundation for Later. History, Science, and Language lessons aren't necessary at these young ages, but pointing out these elements in books lays a foundation for academic subjects in later grades. For example, in the book Jesse Bear, What Will You Wear? one illustration is a kitchen floor covered with shapes. Help your child find the circles, squares, and triangles in the picture. Then you can make potato stamps (the spruce crafts has a great tutorial) in different shapes and stamp them onto paper with paints or stamp pads. As your child makes a design of his own, he's learning the foundations of art and math, but mostly he's having fun!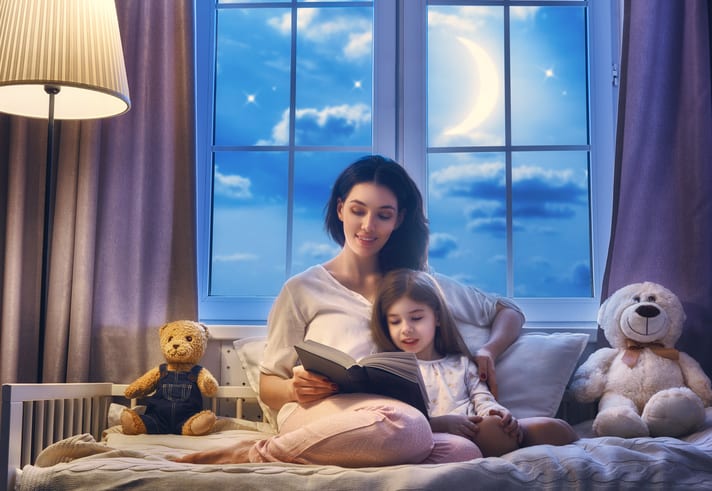 4. Know that Bonding Is Even Important Than Learning. Reading together buildings intimacy between a reader and a child. Someday, when our children are grown, very few of us will say, "I sure wish I had sold more at my job, or won more awards at work, or opened more new accounts for my employer." But many of us may say, "I wish I had spent more time with my children when they were young." We will always treasure this time. And, this bonding is important to children, too. The connection and trust they develop with us when they are small will grow as they grow and will be the foundation for a strong parent-child relationship in the future.
5. Don't Compare. Preschoolers cover a vast range of differing abilities. Some preschoolers will not yet be able to sit still through an entire story, let alone answer questions or discuss it. Your preschooler may not want to hunt for objects in the illustrations, and that's okay! If your child isn't able to sit still during this time, try other actives to help him "learn through play." (More on this below!) Give your child time to mature, and then try sit-down stories and activities again later. Be patient, and don't compare your child with other kids. The wonderful moment of reading a whole book in one sitting will come!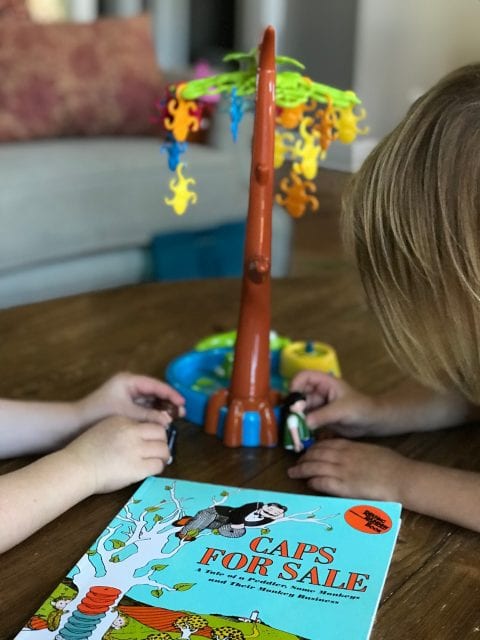 6. Remember Young Kids Thrive with Repetition. A young child finds it challenging to predict the ending of a story. Repetition helps him learn and remember story events. After hearing the same book numerous times, your child will delight in beating you to the punch line! Rereading the story several times also allows the reader to make different comments at each reading. On one read-through, you can point out rhyming words. On another read-through, you can help your child notice colors. Every storybook has numerous elements that can be explored.
The wonderful thing is that as we teach our kids to be more observant, we're becoming more observant, too, which leads to a bonus point.
BONUS: The Fun Isn't Just for Kids. Parents can enjoy storytime! And one way to make it most enjoyable is to use amazing resources that already organize "little lessons," such as themes, subjects, and activities for you. Resources like Before Five in a Row and More Before Five in a Row.
Before Five in a Row covers interesting topics and activities. These little lessons were created especially for children ages two through four. In Part One, themes and activities are suggested for 24 classic books, such as We're Going on a Bear Hunt, Corduroy, The Runaway Bunny, and Goodnight Moon.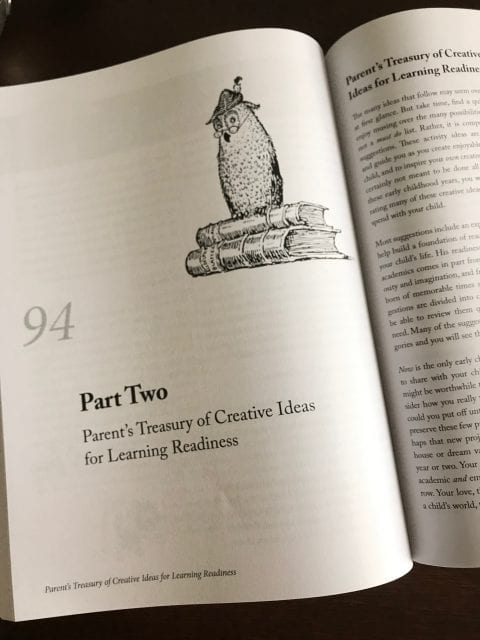 In Part Two—Parent's Treasury of Creative Ideas for Learning Readiness—
…there are wonderful activities for Reading Readiness, Coordination, Development of Small Motor Skills, Activities at Bath Time, and more! An extensive Index, plus an Animal Classification Game included in the book, makes this book the one resource you need to begin teaching your preschool child. And the best part is that because these are classic books, most books are probably already available from your bookshelf or available from the local library. Also, you get to choose which book and activity you want to try next.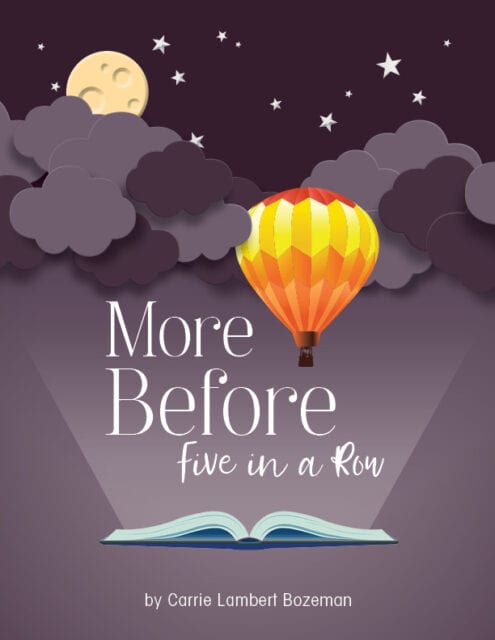 More Before Five in a Row includes another great list of children's books and takes the foundation of learning-readiness found in Before Five in a Row to the next level by providing deeper lessons in language, science, history, art, and math for your three through five-year-old preschooler or kindergartener. Play-based learning ideas, paired with dictation prompts, storytelling, map skills, animal classification cards, and teaching tips provide everything you need to open a picture book and get starting learning together through great literature!
Which leads me to the final point in homeschooling your preschooler:
7. Don't Worry About "Doing it Right." The purpose of Before Five in a Row and More Before Five in a Row isn't to dictate how you should connect with your child. You get to choose. Some days you may just want to read the book with your child. On other days you may try an activity. You don't have to do everything in one sitting. (In fact, trying to force a child to do so will bring more frustration than help!)
Instead, spread that "20 minutes of little lessons" throughout the day. Discussions about the book can take place at lunchtime or dinner. You can say, "Remember when we read about the little girl on the bus? What other ways are there to get from one place or another?" You can even bring up activities or questions from previously read stories when you are on a walk together or during bath time.
Anytime is a good time to share classic stories and activities. Any day is a good day to foster closeness and discovery between a parent and child.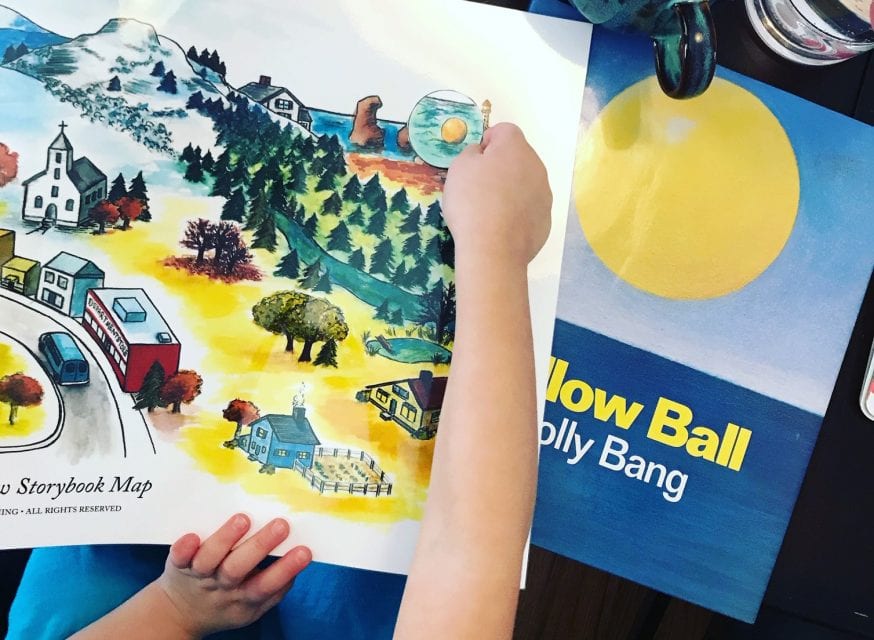 Free Download
Goodnight Moon!
Free Printable
50 Classic Books Preschoolers (through adults) Will Fall in Love With brought to you by the author of Five in a Row.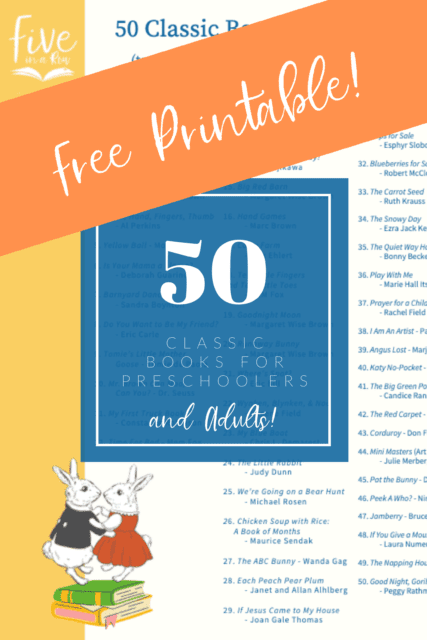 I'd love to hear your favorite books for homeschooling your preschooler! Comment Below!