Centered around reading wonderful picture books aloud…Five in a Row has always provided an amazing opportunity for building relationships between parent and child and between siblings! The new FIAR Mini Units are built on that foundation but designed to extend further by bringing parents and children from 2-12 together for one week each month to read and learn from the same story! What better time to start this monthly Five in a Row tradition of building memories together than during the holiday months? Scroll to the bottom for giveaway info.
The Five in a Row November Mini Unit for ages 2-12 is now available! Balloons Over Broadway has been one of our favorite Thanksgiving reads for many, many years. If the Macy's Thanksgiving Day Parade has not been a family tradition…this story might change that.
You can purchase the Balloons Over Broadway Mini Unit for $10 at https://fiveinarow.com/shop/balloons-over-broadway-five-in-a-row-mini-unit-november-2019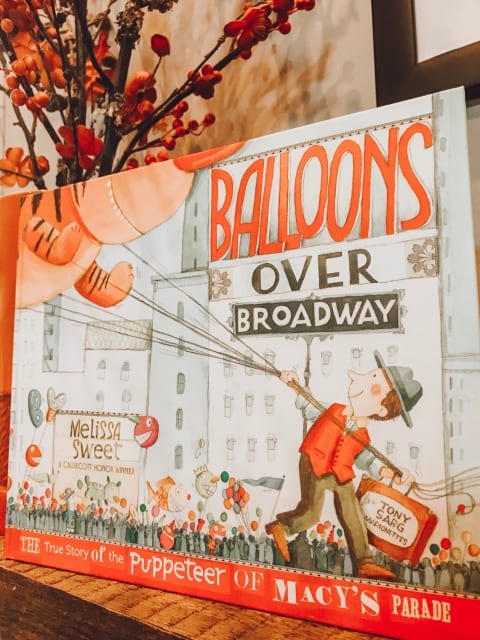 You can purchase the picture book Balloons Over Broadway and some of the go-along book recommendations, helium balloons, and puppets through our Amazon shop.
Five in a Row Instagram Giveaway Details…
The Prize: One FREE Five in a Row Mini Unit! You can choose either the November Balloons Over Broadway unit or the December unit (yet to be released) which will be emailed to you 11/18/19.
To Enter: Complete steps 1-3

1. Follow @fiveinarowpublishing on Instagram (Yay if you already do! Move on to step two).
2. Tag 3 friends on the Instagram Giveaway post who might be interested in the new Five in a Row Mini Units.
3. Comment on the IG post and tell us why you're excited about the new FIAR Mini Units! 
Winner will be announced: 11/7/19 @ 10 am central. We will tag you on the announcement and send you a dm. If you do not respond by midnight on 11/7/19 then a new winner will be chosen.
DISCLAIMER: This giveaway is in NO way sponsored, endorsed, or affiliated with Instagram, Inc. By entering, entrants confirm they are at least 13+ years of age, release Instagram of all responsibility, and agree to Instagram's terms of use.